Recruiting young Barents Entrepreneurs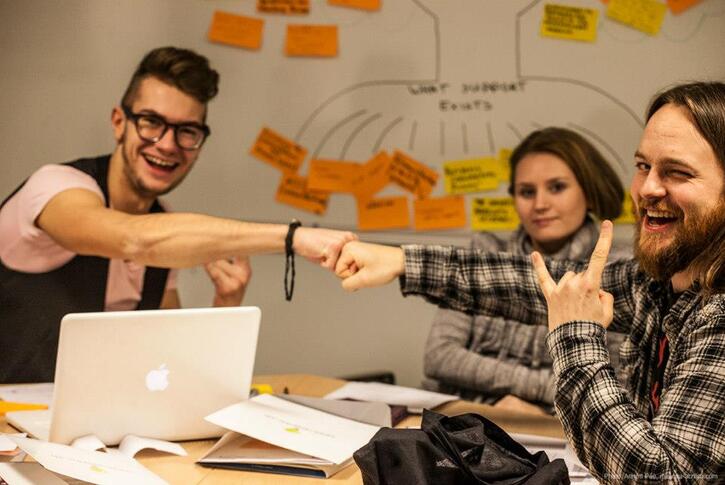 BEntrepreneurs aim to empower young business leaders in the Barents region by providing access to investors, training and cross-border networking. Apply for your participation here.   ­­
10 young entrepreneurs from each of the Barents countries Norway, Sweden, Finland and Russia will in 2016 - 2017 participate in the Barents Entrepreneurs project to build networks, get access to funding, mentoring and professional training programs. The program offer mentorship tailored to help you overcome the challenges in your company. 
Partners
The project is run by the Norwegian Barents Secretariat in cooperation with Business Oulu, Socium+ from Murmansk and Berglund Consulting from Luleå. 
Who can participate?
Young entrepreneurs or business leaders between 18 - 36 years who is currently living in the Barents region.
When is the start of the program?
The program starts in November 2016 during Murmansk Business Week and finishes in the autumn of 2017. Application deadline is 30. September 2016. 
Sounds interesting?
Fill out the application form and we will get back to you.
 

| | |
| --- | --- |
| NORWAY | FINLAND |
| Heidi Andreassen | Maria Melnikova         |
| heidi@barents.no   | maria.melnikova@businessoulu.com |
| +47 41 650358 | +358 505 23 741 7   |
|   |   |
| SWEDEN | RUSSIA  |
| Johan Berglund | Anna Trubkina  |
| flottkungen@gmail.com   | trubkina.anna@hotmail.com   |
| +4670-223 55 92   |  +790955871 51 |
|   |   |
­­