Construction of Vardø's "Drakkar"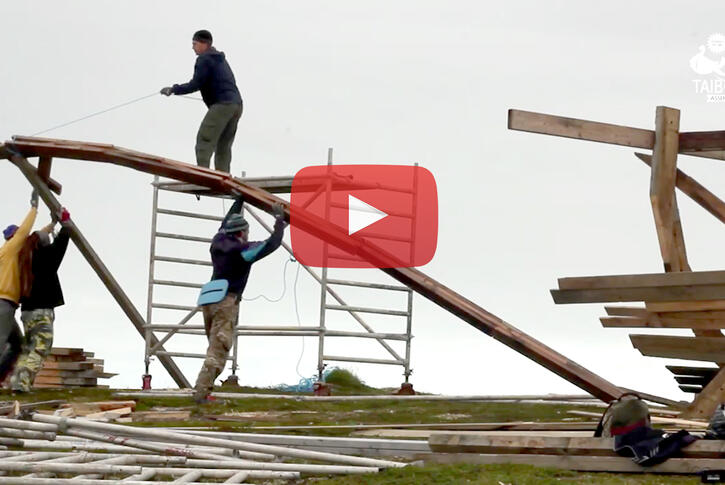 During the Pomor Festival in Vardø in july, the crew of Taibola Architectures made a spectacular wooden art structure on the heights outside Vardø. See the company's own video of the construction prosess.­­
­­
"Drakkar" was built by three young craftsmen from Arkhangelsk, and immediately became a huge attraction among people in Vardø. It was constructed on the height Skagen outside the city of Vardø, and views over the strait Bussesundet. Now Sergey Zhigaltsov has put together a video of the project. 
Vardø and Arkhangelsk have established strong ties of friendship, dating hundreds of years back to the days of Pomor trade. Today these strong cross border relations are celebrated every year during the Pomor Festival in Vardø. "Drakkar" was one of many art projects during the festival.
See photos from the Pomor festival: