Through the Cleaner Production concept to success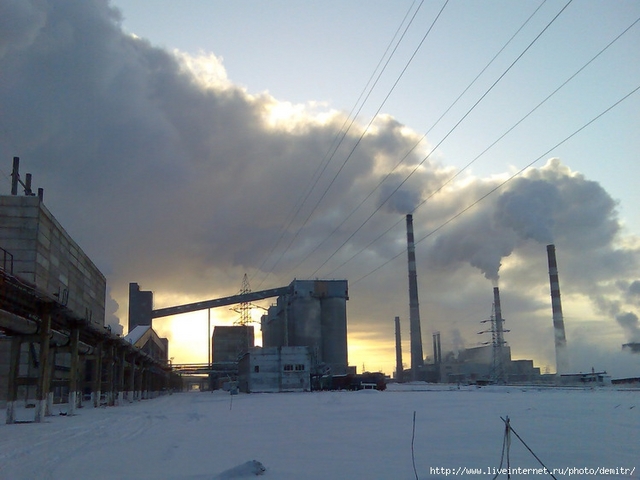 At present serious discussions have been going on in Russian society about the need of modernization and innovative ideas implementation both on the governmental and civil levels. Unfortunately, it still rarely turns to a constructive dialog resulting in real economic figures or efficient project proposals. Nevertheless, there are some.
One of them is the Cleaner Production Programme of cooperation in environmental protection run by mixed Russian and Norwegian expert team and financed by the Norwegian side since 1992. The programme came to Murmansk region in 1997 with a centre establishment.
The programme is aimed at improving production circle at Russian enterprises following the Norwegian model of working process. The crucial point is that enterprises nurture their own inside consultants among the specialists working on-site who are familiar with all pros and cons of the particular production chain.
This goal is achieved through the professional development and education of local engineers and managers in resource efficiency and environmentally-friendly production technologies. Within the course workers are taught not only new ecology management theories and standards of ISO 14001 but also revealing hidden industrial potential and using these opportunities in a better way. What is more, in order to get a certificate of participation they are to prove their ability to apply new knowledge into practice.
By this year, about 500 specialists of the largest regional companies have taken part in the course. Their projects were successfully implemented in agriculture, transport, mining and metal industry that helped to reach enormous economic effect counted in million rubles.
On average, every rouble spent on the project implementation brought 12-15 roubles of profit, according to Sergey Zhavoronkin, Regional Programme Manager.
However, despite real benefits that the cleaner production concept brings, local business is not ready to spend money on the research and innovation. It still cannot switch from the band-aid problem solution to the concept of sustainable development. 
The situation reminds the case with a child who gets a cold. The throat is sore, the nose is sneezing and temperature rockets up. But he does not want to take a pill at the right time thinking that sickness will disappear by itself. Thus, rejection of sustainable development values will lead to further economic stagnation and obsolescence.
It's high time the government and society would encourage business to take social and ecological responsibilities by introducing cleaner production concept for our common prosperous future. 
The programme was funded by the Norwegian Barents Secretariat.
Text: Vera Tabulina, Maria Goman