Barents Rock groups perform in the memory of Chernobyl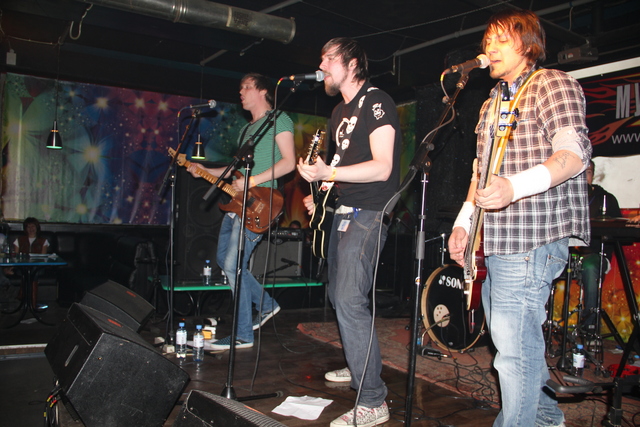 Rock bands from different countries and their fans paid tribute to the memory of Chernobyl disaster victims.
The Third International Live Music Fest «Rock Attaсks Barents» was held in Murmansk last weekend to pay tribute to the memory of Chernobyl disaster victims and liquidators.
Two evening event featured performances of rock bands from Norway, Finland, Sweden, Germany as well as from St. Petersburg and Murmansk region.
As a background to music the photos and statistics depicting the damage and consequences of the biggest catastrophe at Nuclear Power Plant ever were demonstrated on a screen.
- The festival helps not only to erase borders uniting youth from different countries, but also to attract public attention towards global ecological issues, - says Irina Vovk, the co-producer of the festival.
Norwegian musicians of «The Rålerbyrgers» rock band expressed the same opinion, saying that music can bring people together in their efforts to solve environmental problems.
The event organizers hope the festival will grow bigger and will have a significant meaning for the whole Barents region.
The festival has been supported by the Norwegian Barents secretariat.
Watch the slide-show from «Rock Attaсks Barents 2011» in Murmansk.