New Director of Barents Institute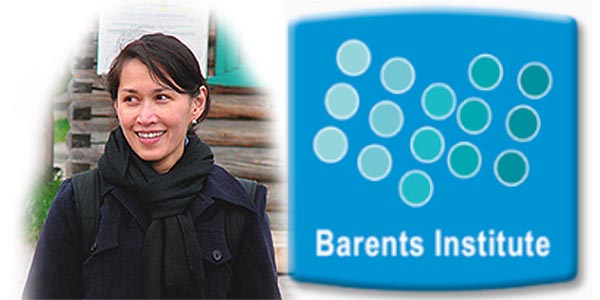 The Canadian researcher Dr Aileen Espíritu has accepted the position as new Director of the Barents Insitute in the Norwegian border town of Kirkenes.
As of March 1st Dr Aileen Espíritu is the Director of the Barents Institute. Espíritu will have the overall responsibility for the Institute's academic as well as the administrative operations. The main focus for the Barents Institute is cross border research and studies, transnational relations, northern politics and regional development. Since 2007 she has been a Senior Researcher at the Barents Institute.
Aileen graduated with her Doctoral degree from the University of Alberta in Alberta, Canada. She holds degrees in English Literature, Soviet Studies, and Russian Political History. In their press release, the Barents Institute writes that Aileen will bring significant experience and that she has a proven track record of success in teaching, research, and administration. The board of the Barents Institute believes she will be of high value in achieving the Institute's goals and aspirations in the coming years.
View the Barents Institute's web site